Durgapur – the fastest developing city of West Bengal is the dream child of the great visionary Dr. Bidhan Chandra Roy, the second chief minister of the state. The well-planned city of Durgapur is the second planed city of India after Chandigarh being designed by Joseph Allen Stein and Benjamin Polk.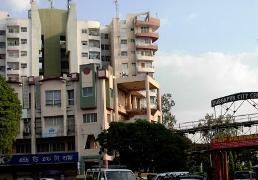 Durgapur popularly known as the Steel city of eastern India is varying its image and emerging also in the fields of medicine, information technology and education to become one of the multipurpose cities of India. According to a recent survey by one the leading publication house, Durgapur is one among the first twenty fastest developing cities of India.
Strategic location of Durgapur along the bank of Damodar River with coal-bearing area of the Raniganj coalfields lying in close vicinity and the Grand Trunk Road (NH2) virtually bifurcating the area contributes largely in making Durgapur the most industrialized city of not only Bengal but of entire eastern India.
Industries of Durgapur
One of the largest industrial units in the state, Durgapur Steel Plant integrated steel Plant under Steel Authority of India Limited) and Alloy Steels Plant (under Steel Authority of India Limited) are the two major industrial unit of the entire Bengal. Other important industries and industrial units of Durgapur includes, Durgapur Projects Limited, Mining and Allied Machinery Corporation (on the verge of revival after being taken over by Damodar Valley Corporation ,Coal India Limited and Bharat Earth Movers Limited), ACC-Vickers Babcock (later ACC-Babcock and now Alstom Power Boilers Ltd.), Philips Carbon Black Limited, Sankey Wheels (a unit of GKW), Bharat Ophathalmic Glass Limited (not a productive unit any more), Durgapur Cement Ltd. (now Birla Cement) Hindustan Fertilizer Corporation (not a productive unit anymore but state Government is trying hard for its revival), Graphite India Limited, Durgapur Chemicals and many others.
Between 2001-2007 Durgapur saw the setting up of 10 to 15 middle to large scale industrial investment in iron and steel manufacturing sector including value added products like sponge iron, Wire Rod, TMT bar ideal for construction, Iron Casting powder etc. The prominent investors are MB Group, Jai Balaji group, SPS group, Adhunik Group of Industries, Neo Metallic, Stolberg India, Super Smelters Ltd, Shyam Steel, UltraTech Cement etc.
In recent years, software giants like Wipro, TCS are heading towards Durgapur. Highly educated youths of Durgapur and its easy connectivity to Kolkata (190 Km), are the major determining factors for choosing Durgapur by these Indian Multinationals. IT firms like Hinduja Global Solutions Limited have already made Durgapur as its Eastern Developmental Centre.
Education in Durgapur
In recent years, Durgapur has developed as an education hub of Bengal. After Kolkata, Durgapur is perhaps the only place in West Bengal where one finds such huge concentration of Schools, Colleges and Institutions. Prominent schools of Durgapur includes St. Xavier's, Carmel Convent (Steel and MAMC), St. Michael's, DAV Model, Hem Sheela Model School, Guru Teg Bahadur Public School, St.Peter's, Pranavananda Vidya Mandir, AG Church School and Kendriya Vidyalaya (CMERI and CRPF). Other schools which are aided by the industrial houses of Durgapur include A-Zone Multi.Purpose. Boys High School, B-Zone Multi Purpose.Boys High School, Kashiram Das Road Boys High School, Joydev Boys, Joydev Girls, Girls Multi Purpose School, Akbar Road Girls High School, Durgapur Project Boys High School and quite a few others. There are quite a few new schools that have come up in the last few years. Notable among them are Beachwood School, DICV School, Nirjhar School, Durgapur Public School and Zoom School. Bidhan Chandra Institution is for studying class XI and XII. Result of this school in Higher Seconary Exam and various all India engineering and medical entrance exams is the best for any single institute of the state.
National Institute of Technology (Earlier known as Durgapur Regional Engineering College), located at Durgapur is one of the prominent seats of Engineering and Technological Educations of the country. A number of Engineering and Management colleges has been set up in Durgapur in recent years. Notable among them are Dr. B. C. Roy Engineering College, Durgapur, Bengal College of Engineering and Technology, Aryabhatta Institute Of Engineering and Management, Durgapur Institute Of Advanced Technology and Management, (DIATM), Kanksa Academy of technology and Management (KATM), Institute of Engineering & Industrial Technology Durgapur (IEIT), National Power Training Institute(N.P.T.I), previously known as PETS under the Ministry of Power (Govt. of India), National Institute of Management Durgapur (NIM) and quite a few others. Graduation colleges of Durgapur includes, Durgapur Government College (under University of Burdwan), the only NAAC-accredited college in the region with a grade of B++, Durgapur Women's College, a reputed college for over 40 years and the newly set up Michael Madhusudhan College.
Administration of Durgapur
In 1837, when Bankura district was formed, Durgapur area was part of it. In 1847, Ranigunj subdivision was formed with three police stations – Ranigunj, Kanksa and Neamatpur – and it was made a part of Bardhaman district.Durgapur came under Kanksa police station. In 1906, the subdivisional headquarters was shifted to Asansol and the subdivision renamed accordingly. On 14 April 1968, Durgapur subdivision was carved out of Asansol subdivision taking into consideration the future of the place.
Durgapur basically being an industrial city, the civic amenities of different company/ plant townships is taken care by the respective company/ plant authorities. However, there are civil localities such as the area around the railway station, the City Centre, Sepco, Bidhannagar, Benachity, Muchipara and others where civic needs is presently provided by Durgapur Municipality corporation. Though the company/ plant townships are included in it, but civic amenities continue to be provided by the respective companies/ plants.
City Centre is the nucleus of Durgapur city's administration and the most happening place of the city. Apart from housing several important Government and non Governmental offices like Durgapur Municipal Corporation Office, Asansol Durgapur Development Authority office, The Durgapur Sub Regional employment Exchange, The Durgapur Subdivisional Court, The Income Tax office The professional Tax office, The marriage registry Court, The West Bengal Tourism office, The Pollution Control Board Office it is also the place where large shopping complexes and multiplexes are located.
Attractions of modern Durgapur
Kumar Mangalam Park, situated in the heart of the Steel Township of Durgapur is by far the major attraction of Durgapur. Well maintained garden, tall trees, musical fountain, artificial lake with boating facilities makes it an ideal picnic spot and spend some leisure hours.
Troika Park of City Centre having boating and ropeway facilities is another major hang out spot of the city.
Shopping malls like Suhatta (housing Spencer Hyper and other famous brands outlets), Junction (biggest shopping complex of Eastern India excluding Kolkata is on the verge of being completed), Dreamplex (a shopping complex containing Big Bazaar, 89 cinemas and branded showrooms) forms the largest attraction of modern Durgapur. The places see large crowds, especially teenagers, at any time of the day. Multilplexes like 89 Cinema and public auditorium, Srijoni with state technically advanced sound systems located in City Centre depicts modern Durgapur.
Future Projects of Durgapur
An Airport City – Aerotropolis (an integrated city with contemporary infrastructure for industries, logistics hub, IT, hospitality, healthcare, education, retail and residential) being developed by Bengal Aerotropolis Projects Limited (BAPL) at Andal near Durgapur is the project all set to change the face of Durgapur and in fact this part of Bengal as well. The project is being developed over an initial area of 2,182 acres; land acquisition for which is almost complete. The Airport, which is a part of this Aerotropolis, is designed by the world-renowned Changi Airport Limited of Singapore. The Ministry of Civil Aviation, Government of India has already granted "In Principle Clearance" to the project developers for this Airport. The airport is expected to be operational by 2012.
Reaching Durgapur
One can reach Durgapur from anywhere in the country at his or her own choice. The fact that Durgapur lies on NH2 (which has now been widened into 2+2 Lane Highway as part of the Golden Quadrilateral project) and the important superfast railway track connecting Kolkata and Delhi passes through Durgapur makes it easily accessible.
High Speed Volvo & Mercedes Benz Buses cruise regularly from Bokaro and Asansol to Kolkata on this route along with SBSTC AC as well as non-AC buses and City Liners non-AC buses. A Bus Trip from Kolkata to Durgapur takes roughly around 3.5. The high speed 2+2 Lane Highway provides the option of reaching Kolkata from Durgapur and vice verse in less than 3 hours in private vehicles.
History of Durgapur
Research work to reveal the history of Durgapur has not been undertaken on a serious note. Archeological excavations at Birbhanpur, on the bank of the Damodar, have revealed a number of stone implements dating back to around 5000 BC. Many of these are hunting implements used by pre-historic hunters. Earlier, some of the excavations at Pandu Rajar Dhibi, on the banks of the Ajay, just beyond Durgapur but in Bardhaman district, revealed traces of a civilization possibly linked with the Indus Valley Civilization.
Historians believe that this region was a part of the Maurya and Gupta empires, and latar the Mughals. The area was part of the Bardhaman Raj, who ruled on the basis of a lease from the Mughal emperor. Mir Kassem, then Nawab of Bengal, ceded Bardhaman along with Medinipur and Chittagong to the East India Company in 1760 after the Battle of Plassey, and the Bardhaman Raj continued to function under British tutelage.
At around 1765, Gopinath Chattopadhyay got a portion of Jangalmahal (presently within Durgapur) in lease from the Maharaja of Bardhaman. This particular region latar came to be known as Gopinathpur Mouja. Gopinath tried his best to make this dense forest region suitable for human living. Durgacharan, a descendant of Gopinath undertook the incomplete task. He set up a new colony at the present Sagarbhanga region of Durgapur. There he set up a Kali temple in 1793 and a Shiva temple in 1803. Apart from these two constructions, the Zamindar house still stands in Sagarbhanga as a symbol of the massive work done by Durgacharan Chattopadhyay.
In 1855, when East India Company laid the railway line between Bardhaman and Andal, the station here was named Durgapur, by the initiative of the local people as a mark of respect to Durgacharan. Thus came the name Durgapur and for the first time got a position in text by virtue of its location in the railway-grid of the country.
In 1905, when the whole of Bengal was undergoing a major political turmoil and unrest, Burn Company set up a tile manufacturing factory near Durgapur Railway Station and sowed the first seed of industry in the region. But the seed germinated quite late.
This region first attracted attention due to severe flood of Damodar which destroys the roadway and railway link between Calcutta and western provinces every year. Dr. Meghnad Saha, in the Indian Science Congress of 1934 put forward the plan of setting a multipurpose project in order to tame the "Sorrow of Bengal", Damodar. After independence, at the initiative taken by our first Prime Minister, Late Pandit Jawaharlal Nehru, the "Damodar Valley Bill" passed in the Lok Sabha on 18th February 1948. The bill proposed that nine dams would be constructed on River Damodar and its distributaries and for this Damodar Valley Corporation (DVC) was formed. Durgapur was one among the nine proposed site where dams were to be erected. Construction of Durgapur Barrage began in 1952 and ended in 1958.
Dr. Bidhan Chandra Roy, the second Chief Minister of Bengal was a foresighted man and he realized the potentiality of the region to grow up as an industrial belt. In August 1955, Dr. Roy sent a letter to the then Industrial Minister, Mr. T.K.Krishnamachari, stating him the advantages of setting up an Iron and Steel factory in Durgapur. After a long exchange of notes and letters, the Union Government finally gave sanction for setting up the third Iron and Steel factory of the country at Durgapur. An agreement was signed with the British Consortium and they were endowed with the massive task of setting up the "Mother Industry" of the region. On January 1957, construction work of Durgapur Iron and Steel Plant started and on December 1959, Iron production started for the first time in the Blast Furnace.
With the birth of the Steel Plant, Durgapur got a permanent place on the map of India, and new horizon opened up. Dream of Dr. Bidhan Chandra Roy of making Durgapur "The Ruhr of Bengal" started taking shape. Many new industries were set up and Durgapur made its own distinctive position as a potential industrial hub of the country.
Likes
(

9

)
Dislikes
(

3

)