The result of Madhyamik Pariksha for class X (10) students has been declared yesterday, 27th May 2013. This year Madhayamik exam was started on 25th February 2013 and ended on 6th March 2013.
The result of all the schools of Durgapur and its adjoining area has been phenomenal. Apart from a few schools, in most of the schools of the region, pass out percentage was in the region of 90 percent.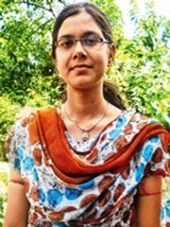 Here is a list of the 10 toppers of Durgapur and its adjoining areas in this year's Madhyamik exam. The list clearly shows that out of the top 10, number of boys and girls are five each.
Anupam Chattopadhaya (Ukhra KB Institution) – 680
Sovona Baguli (Andal Girls High Schol)- 673
Santashree Chattopadhaya (Kanksa Girls High School) – 666
Bhaskar Mondal (MAMC Modern High School) – 665
Sarbojit Dey (DPL Township Boy's High School) – 663
Koustav Khatua (Ramkrishna Pally Vivekananda Vidyapith) – 653
Arkaprava Chanda (Ramkrishna Pally Vivekananda Vidyapith) – 653
Wahida Khatun (Icchapur Girls High School) – 653
Prativa Joydhar (DPL Girls High School) – 651
Arpita Mitra (Andal Ukhra PG girls High School) – 649
Likes
(

3

)
Dislikes
(

0

)