In a very recent development, Alchemist Township India Limited, a Delhi-based real estate developer, has bought 20 acres of prime land in the Aerotropolis coming up at Andal near Durgapur. This investment by Alchemist Group will undoubtedly give the much needed booster dose for the Durgapur Aerotropolis will have the country's first privately-owned and operated airport.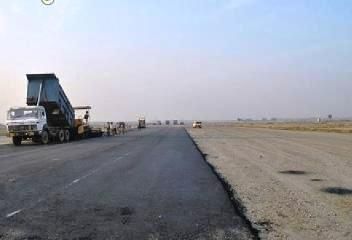 The Aerotropolis is a unique urban development model that places the airport at its core. The airport is set to become the heart of Sujalaam SkyCity, a proposed Aerotropolis at Anda, planned and developed by Bengal Aerotropolis
Projects Ltd (BAPL) on an area of about 1616 sq Km.
With Changi Airports International as a 26 per cent equity stakeholder, the Aerotropolis, near Durgapur, which proposes to have the country's first privately-owned and operated airport, is expected to begin full fledged commercial operation by the end of this year. According to latest news report, work of the 650 acre airport which started six years ago during the Left front rule, is due to complete by June this year.
As report of completion of the airport within the Aerotropolis is making news headlines, it is becoming the new investment destination for quite a number of companies. After, construction chemical maker Ardex Endura India and P&H Joy Mining Equipment India has declared its plan to set up manufacturing unit within the airport city, now it's the real estate company, Alchemist Township India Limited which plans to build houses focusing on the budget homes segment.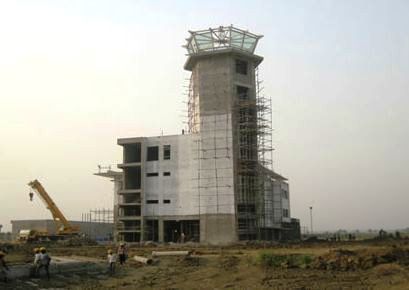 The acquisition marks Alchemist"s formal entry into the east India residential real estate space. The proposed township project envisages development of 2.4 million sq. ft. for housing. Alchemist Group's acquisition of this massive land parcel for residential development is important not only because it the largest in West Bengal this year, but because it will be a vital chapter of real estate history in the making.
Partha Ghosh, Promoter Director – Bengal Aerotropolis Projects Ltd said, "This acquisition is a significant milestone for BAPL as well as the Alchemist Group. We are talking about the formation of a new metropolitan destination in Eastern India, which will rival Kolkata. The Durgapur Aerotropolis is already attracting substantial investments into industries, services and associated sectors – not only from organisations in Bengal but from across India as well as globally."
The Durgapur Aerotropolis is definitely going to change the socio-economic profile of the Durgapur-Asansol region, and is all set to become a major game-changer for West Bengal. The Durgapur Aerotropolis is going to be one of the most dynamic employment generators not only for the region but also for the entire country.
Likes
(

1

)
Dislikes
(

1

)