Burdwan – the largest district of West Bengal is soon to be split up, giving birth to a new district named Asansol-Durgapur. The new district of Asansol-Durgapur will comprise of Asansol and Durgapur sub-divisions. After the approval of the state cabinet, the state secretariat has also given its consent to the bifurcation of Burdwan district and all the formalities for the creation of the new district are almost complete.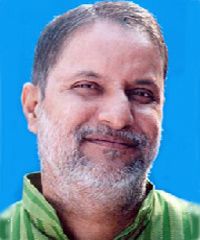 The Ashoke Mitra Commission in the mid 1980's had suggested splitting of the district along with Dinajpur and Midnapore. Though the former Left Front government had bifurcated the Dinajpur and Midnapore districts, Burdwan remained undivided. The newly formed TMC government decided to split the district of Burdwan, keeping in mind the mammoth and fast population rise in the last couple of years in Durgapur Asansol region.
After the decision of forming the new district was formally taken, there has been a long tug of war, between the trader's bodies about naming of the new district and the location of the new district headquarters. When the Chamber of Commerce & Industries operating in Asansol, Jamuria and Raniganj have demanded Asansol to be made the district headquarters, their Durgapur counterparts have demanded the same for Durgapur. The Mayors of Asansol and Durgapur municipalities, incidentally, have subscribed their views in favour of Asansol. The Durgapur Chamber of Commerce & Industry, meanwhile, demanded the new district be named as Asansol-Durgapur and its headquarters be madeDurgapur. Mr Dinabandhu Chatterjee, general secretary of the body, in a correspondence to the chief minister stated, "Durgapur has got a strategic location and has well furbished infrastructure." Besides the trader's body also has apprehended future inclusion with Dhanbad district and stated: "If Durgapur is considered the headquarters, the last point of the new district would be upward 50 km instead of 120 km from the state border."
But now all this speculation and tug-of-war seems to subsided after the state law minister and Asansol MLA, Malay Ghatak at a function in Asansol declared that the new district will be called Asansol-Durgapur and Asansol will be the district headquarters. Speaking on the occasion, mayor of Asansol and chairman of Asansol Durgapur Development Authority (ADDA), Mr. Tapas Banerjee said that it would be dream come true for the people of Asansol and Durgapur region. He further added that, it's less significant where from it would operate, rather it would benefit development of the area.
Likes
(

15

)
Dislikes
(

1

)