In two separate incidents at Andal near Durgapur, two housewives were brutally murdered in broad daylight by their respective husbands.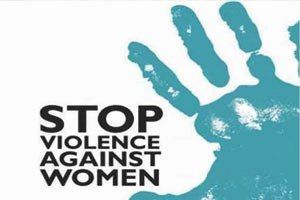 The first incident took place at Nazirbad village under Andal police station area in Durgapur yesterday, at around 10.30 am. Nafisa Ansari, the third wife of Asraf Ansari, a masonry worker associated with a Mumbai-based civil construction company, was attacked by her husband on her way to a computer centre where she was working as a teacher.
The accused, Asraf Ansari stabbed her with a dagger suddenly when she was leaving home for the bus terminus. He stabbed her in the chest and then sliced her skull with the dagger.
The woman had no chance to escape and the locals didn't dare come to the woman's rescue as the accused waved the dagger at them. Ansari threw the weapon in a nearby pond and then fled the area.
He was however nabbed near a mosque in South Bazar locality in Andal Railway town in the evening. ACP, Asansol Durgapur Police, Mr S Sylvan Murugan said: "The accused has been intercepted, the motive behind the murder is yet to be ascertained."
Local residents said that Asraf mislead and married Nafisa without letting her know about his previous two marriages. When Nafisa came to know about the existence of the two wives of Asraf she came back to her father's house in Andal and started staying at a rented house near that of his father's house. She in order to be self reliant learn computer operation and got a job only few months back. For quite some time Asraf was insisting for legal divorce from Nafisa. But Nafisa said that she would only sign legal separation papers after adequate compensation. This resulted in tension between the two and yesterday's incident was believed to be the fall out of this.
Barely five km away from Nazirabad locality, another housewife Rupa Bauri (33) was attacked allegedly by her husband Ram Bauri, a wage labourer, at around 6 p.m. yesterday. The incident took place at Chora village of Andal in Durgapur.
The woman had come to her native place with her husband. Police said that she had gone out of the residence with her sister to have a bath in a nearby pond.
Ram, who was following them, unleashed an attack on her. Rupa was left on a pool of blood and succumbed on her way to the hospital as Ram had stabbed her at and around the head with a dagger.
Rupa's sister, police said, also sustained injuries while trying to stop Ram. The accused escaped and could not be nabbed till last night. Police said that the accused suspected that his wife was having an affair with a local youth and this provoked him from killing his wife.
Likes
(

0

)
Dislikes
(

0

)