Chit fund crisis across the state continues to hit the news headlines. The industrial belt of Durgapur-Asansol which has been a significant breeding ground of several chit fund companies has witnessed another incident of chit fund company's office being ransacked by depositors and agents.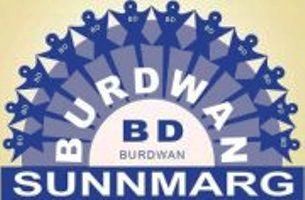 New agencies reported that yesterday afternoon, agents of Bardhaman Sanmarg – an NGO operating as a micro-savings company – ransacked one of its branches at City Centre, Durgapur, alleging that the company was refusing to repay maturity amounts to depositors.
At about 2 pm yesterday, nearly 300 agents of the company hailing from various locations in Andal block near Durgapur first climbed on to the fourth floor of the Durgapur civic body-run Suhatta mall, where Bardhaman Sanmarg has a branch. There the agents had a heated exchange with branch officials. The agents were then asked to visit the company's other branch at City Centre.
Within 15 minutes, the agents moved to the other branch of the company at City Centre, where they did not find a single company official. The aggrieved agents then stormed into the branch and ransacked furniture and destroyed office files.
Mr Poritosh Barui, an agent, said, "A number of depositors who had invested money with the company through us are being denied their maturity proceeds since a month. When we contacted the office, they asked us to convince investors to wait for a few months, which became unbearable for us." Mrs Shampa Konar, another agent, echoed the same voice. Agents said that the company had mopped up Rs 12 crore from Andal alone over the last two years.
After ransacking the company's branch, the agents moved to the City Centre Police Investigation Centre, where the
in-charge, Mr Tozammel Mondal, allegedly manhandled them. "He threatened filing charges against us under criminal conspiracy, which surprised us," said an agent. Mr Mondal, in his defense, said, "I did what I felt was right."
Likes
(

2

)
Dislikes
(

1

)