Campaign for both the assembly seats of Durgapur ended today in the afternoon. People of Durgapur will vote on 7th May to elect their representatives for the State Legislative Assembly. Prominent leaders of all major political parties, criss-crossed the region in the last few days, as a last ditch efforts to woo the voters in their favours.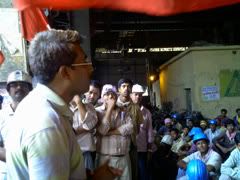 38 seats covering parts of West Midnapur, Bankura, Purulia and Burdwan districts will go into poll in this 5th phase of polling on 7th May, Saturday, along with two legislative assembly seats of Durgapur. Over 74 lakhs 700 electorates will decide the political fate of 193 candidates that are in fray in this fifth phase of polling.
From 1972, Durgapur had two assembly seats. As per orders of the Delimitation Commission, Durgapur I and II have been renamed Durgapur Purba and Durgapur Paschim. Durgapur I & II assembly segments were earlier part of Durgapur Lok Sabha constituency. As per orders of Delimitation Commission Durgapur Purba and Paschim is now part of Bardhaman-Durgapur Lok Sabha constituency. Durgapur Purba assembly constituency covers ward nos. 1 – 10, 23 – 28 of Durgapur Municipal Corporation and Amlajora, Gopalpur and Molandighi Gram Panchayats of Kanksa Community Development Blocks. Durgapur Paschim assembly constituency covers ward nos. 11 – 22 and 29 – 43 of Durgapur Municipal Corporation.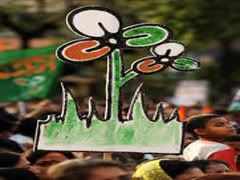 The industrial town of Durgapur has been a strong hold of CPI (M) from 1972, except once. At a time when there is a huge cry in media that CPI (M) led Left Front will face defeat in the hands of Trinamool Congress, it is really a matter to see what the political conscious voters of Durgapur feels. The fact that Trinamool Congress (TMC), which is a part of the UPA allies at the Centre has not made its stand clear about the disinvestment policies of the UPA Government may well be a deciding factor for whom the people of Durgapur votes for. With two units of SAIL – Durgapur Steel Plant and Alloy Steel Plant, being located at Durgapur, the decision of disinvestment of SAIL by the UPA Government has not gone up well with the people of Durgapur. This may well prove to be a decisive factor.
However, the kind of attention that Durgapur got from the TMC camp in this year's assembly poll is something unprecedented. Trinamool Congress supremo Mamata Banerjee along with other state level prominent leaders campaigned hard to woo the voters. But, CPI (M) cadres and party members had concentrated in small street corner meetings and even campaigned door-to-door to get the voters in their favour.
Counting for both the assembly seats of Durgapur will be held at Hem Shella Model School on 13th May.
Likes
(

0

)
Dislikes
(

0

)