More than 150 miners had a close shave on Sunday (12th May) night when water gushed in two pits of a coal mine in Raniganj near Durgapur. Only one of the miners, who got drowned in water, had to be rushed to hospital after being rescued. Work has been suspended in the mine and an enquiry has been initiated.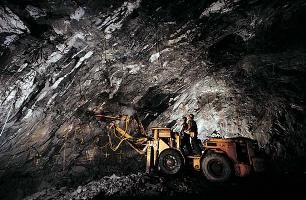 At around 8.30 pm on Sunday the stop cork of pit numbers 1 and 6 of Paraskole (West) mine under Raniganj Coalfield suddenly got out-of-order and failed to operate resulting in the pits getting flooded. Stop cork are meant to prevent seepage or entry of water from abandoned pits. The mine has eight stop corks. The surge of water cast away the elevator installed to help lift workers from the underground pit. In all 183 miners were at work in the pits when the disaster struck.
The underground water level rose to 30 feet, one of the officials said. Mr Niladri Roy, GM (Technical Services), ECL said: "The stop corks prevent seepage or entry of water from abandoned pits. We will inquire into the stop cork collapse."
Pareshnath Ghanti was the lone miner who got drowned in the water. After being rescued, he was rushed to the Central Hospital of Eastern Coalfields Limited. Ghanti was the haulage operator in the mine. The other miners, however, were rescued safely.
The ECL has suspended production in the colliery till the entire water is pumped out. Mr Roy said: "The de-watering process has begun and we hope to clear it three days."
The aggrieved miners detained the custodian manager of the colliery, Mr A Kumar, till 2 am and agitated in front of the office of the GM, Mr Narayan Das.
Senior officials of Director General of Mines Safety inspected the mine yesterday. The director, Mr. S.S. Mishra, and deputy director, Mr. Rajib Paul, held an inquiry. Tomorrow the DGMS is likely to table a report.
Likes
(

1

)
Dislikes
(

1

)