Questioning on proxy attendance of a miner by an executive irked an INTTUC leader of a Eastern Coalfield Limited (ECL) colliery at Pandaveswar near Durgapur who resorted to point gun at the executive and abused him with dire consequences yesterday.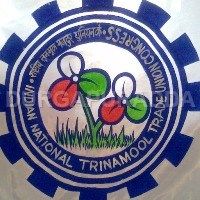 INTTUC unit secretary of Kumardihi-B colliery, Bappaditya Mukherjee, employed as an attendance clerk in the same colliery, allegedly attacked welfare officer Dibyendu Ghosh when the executive asked him to clarify why a miner named Madhusudan Mondal had been marked present on 8 August, though he had not reported for work. At this, Mr Mukherjee got enraged.
"He raised his finger at me and warned me to stay away from inquiring into such matters. Then, he went out of the office and returned with a revolver within two minutes. He started abusing me, pinned me against the table and pointed the gun at my head," said the shaken welfare officer. He added, saying Mr Mukherjee had threatened him with dire consequences.
The 'Kumardihi-B' colliery, located in the Bankola area of Eastern Coalfields Limited, a sick CIL subsidiary. According to an internal vigilance tip-off, it is suffering due to acute crisis of underground manpower. The mine has around 572 workers and reports of proxy attendance being given to miners have existed for long. The mine has a production capacity of 200 tonne per day.
Following the incident, the Coal Mines Officer's Association lodged an FIR with the Pandaveswar police station, seeking immediate action against the 'unruly' leader. The executives also held a closed-door discussion with the GM of the colliery for an hour in the evening.
Even as this meeting was going on, a group of INTTUC members ransacked vehicles of the colliery executives alleging officers were trying to malign the prestige of their unit secretary. Police rescued the executives and began patrolling the area.
President of the Coal Mine Officer Association's Bankola unit A R Biswas said, "We are frightened and cannot work in this situation. This will be reported in writing to the higher officials of ECL." From today the officers have jointly decided to keep themselves away from the work.
Meanwhile, the INTTUC leader Bappaditya Mukherjee also lodged an FIR against his immediate boss, Mr. Dibyendu Ghosh. Police said that they are inquiring into both the complaints.
INTTUC block president of Pandaveswar, Naren Chakraborty said that he has heard about the incident but denied that Mr. Mukherjee has pointed gun on the head of the executive. He also said that it must have been an act of local villagers who had ransacked the vehicles of the officials in the evening.
Likes
(

1

)
Dislikes
(

1

)