News of death of two Durgapur kids in last few days, officially confirmed the arrival of Dengue in this steel town. Though there is no official data available with the administration on the severity of dengue menace in Durgapur, but Durgapur Municipality Corporation (DMC) is keeping a close watch on the situation. The most badly affected localities of Durgapur include, Sagarbhanga, Angadpur, Viswakarma Nagar and Nayem Nagar, where a number of patients have been admitted to hospital with complain of dengue fever.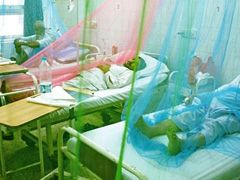 Government hospital at Bidhan Nagar, Durgapur Steel Plant's Main Hospital, ESI Hospital at Bidhan Nagar, Mission Hospital, Vivekananda Hospital and several well known nursing homes of the town are all reporting patient admission with dengue fever. Most of this hospitals and nursing homes lack the basic infrastructure to deal with dengue fever patients. In many cases, the patients are being referred to Burdwan Medical College and Hospital for advanced and better treatment, where there is adequate scope and facility to deal with dengue patients.
12-year-old Shefali Ruidas of Angadpur locality succumbed to the fever on 28th August at Burdwan Medical College and Hospital. Report in the "Death Certificate" of Shefali states that the cause of the death is "Dengue, Encephalitis via Malaria". Another victim, a four year old girl child, Shruti Ghosh of Viswakarma Nagar, died on 29th August. She had been referred to Burdwan Medical College and Hospital (BMCH) after four days of fever. A preliminary report says that the Government Hospital at Bidhan Nagar is treating more than 25 dengue patients. Main Hospital of Steel Township is also treating near about 10 patients suffering from dengue.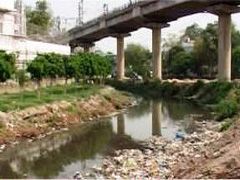 Not only in Durgapur, cases of dengue have also been reported from the twin of Asansol as well. A youth in Raniganj died of dengue on Saturday. At Asansol District Hospital, at least 20 people have been admitted with dengue fever.
Mrs Lovely Roy, the mayor-in-council member for health, of Durgapur Municipality Corporation accompanied a health team to Angadpur locality, to take a ground stalk of the situation. Mrs Roy said, extensive spraying of mosquito repellent and bleaching has been ordered in and around the affected wards. Though the situation is still under control, but DMC need to be more vigilant on the situation and awareness campaign needs to be organized. People must be taught as to how they can protect themselves from dengue. Lesson about do's and don'ts to stop the spread of dengue must also be given.
Likes
(

0

)
Dislikes
(

0

)