INTUC, the labour wing of Congress has condemned Durgapur Steel Plant (DSP) authorities for allowing a private contractor agency to hold its own programme inside the plant premises. The incident has already been criticized by CITU, the labour front of CPM in its daily "Ganashakti".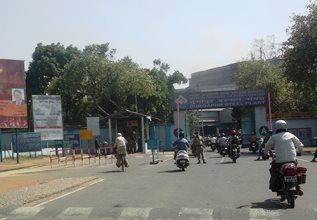 On 9 November, a contractor agency deployed for slag processing at the DSP organised a programme inside the PSU installation in which three state ministers were invited.
The three state ministers however skipped the event at the last moment sensing problem. However Durgapur Mayor, Mr. Apurba Mukherjee and INTTUC Bardhaman District President Mr. Prabhat Chatterjee did attend the programme.
The INTUC wrote a letter to the CEO of Durgapur plant stating: "The venue of the programme, mobilisation of DSP assets, involvement of DSP officials in the programme was not only against SAIL's protocol, it was also unethical, unconstitutional and illegal."
Mr. Nil Madhab Gupta, working president of the INTUC, said: "We condemn the act and demand a probe."
The Plant Civil Maintenance and Material Recovery Department officials allegedly helped organise the show. Even the invitation card of the programme used SAIL logo raising many eyebrows.
The slag-processing vendor incidentally operates at SAIL's Bhillai Steel Plant, too. According to senior officials, the private operator has close connections with some senior SAIL officials.
Meanwhile, the DSP authorities have claimed that as per the official records, the plant didn't suffer any production loss on the day of the programme.
Likes
(

0

)
Dislikes
(

0

)