Trinamool Congress (TMC) will contest both the assembly seats of Durgapur. Though TMC has been able to form an alliance with Indian National Congress after much tussle on 21st March, but Trinamool supremo Mamata Banarjee has decided to field in her party candidates in both the seats. Dr. Nikhil Banerjee is the Trinamool candidate from Durgapur Purba (East), while Apurba Mukherjee is the Trinamool candidate from Durgapur paschim (West).
In last assembly election, which was a by-election in Durgapur (Purba), Congress field in their candidate against Comrade Archana Bhattacharjee of CPI (M). Congress candidate Bangshibadan Karmakar, who had the backing of TMC lost the poll by 8,817 votes. The death of Power Minister, Mrinal Banerjee necessitated the by-election.
In last assembly election of 2006, Comrade Biprendu Kumar Chakrobarty of CPI (M) defeated Apurba Mukherjee of Trinamool Congress by a margin of 36,193 votes. This year too, Apurba Mukherjee will fight against Comrade Biprendu Kumar Chakroborty, popularly known as "Bhajanda". Considering the immense popularity of Comrade Chakrobarty and his untiring work in making Durgapur a city to reckon, it will be close fight.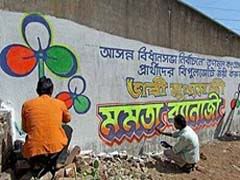 Though Dr. Nikhil Banerjee is not as popular as Apurba Mukherjee, but this time the contest will be something to keep an eye upon. Apurba Mukherjee, son of Late Ananda Gopal Mukherjee, a very popular national level leader of Indian national Congress and a former MLA won the same assembly seat in 2001, defeating Debabrata Banerjee of CPI (M).
Durgapur – considered being a strong CPI (M) bastion will go into poll on 7th May. A city with a long and rich legacy of working class movement has the reputation of political sensibility as well. So the people of Durgapur will certainly keep in mind all this while exercising their voting rights to choose their representatives for the state assembly.
Likes
(

0

)
Dislikes
(

0

)