Durgapur MP, Mr Saidul Haq has informed that after years of persuasion, the Centre has finally agreed to take up the mammoth job of desiltation of the Durgapur Barrage.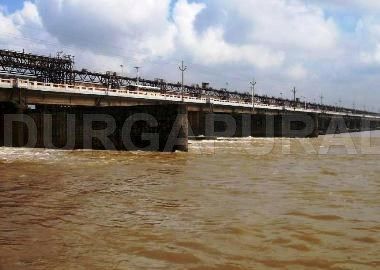 The union water resource minister Harish Rawat in a communication to the Durgapur MP, stated: "Centre-backed Central Water and Power Research Station is closely scrutinising a project planned by the former government of West Bengal for the purpose. It will give advice on the detailed project report soon."
The 692 m long Durgapur Barrage was built across the Damodar River at Durgapur in Bardhaman district in 1955, primarily to control flood and help in irrigation.
The Barrage initially had water reserve capacity of 6.10 million cubic metre (MCM), which in the last 56 years has been reduced to 3.94 MCM due to continued siltation, according to the survey report tabled by the Central Water Commission in 2011.
Mr Saidul Haq, stated: "Due to lack of dredging, the barrage's core zone has got silted to a dangerous extent. Its water bearing capacity has reduced drastically."
"Though I have communicated with the Union minister, he did not say anything about the Centre sharing the financial burden for the desiltation programme. This letter has led to further ambiguity, I suspect," Mr. Haq added.
In 2008, the Centre had 'Okayed' a Rs 400 crore part desiltation project, which couldn't be started due to dearth of space for storing deposited silt. Asansol Durgapur Development Authority had refused to provide any land for depositing silt, saying land was reserved exclusively for industrialisation in the area.
Likes
(

0

)
Dislikes
(

0

)