Durgapur – Dr. Bidhan Chandra Roy's dream city is fast becoming the educational hub of West Bengal. Pandit Jawaharlal Nehru, the first prime minister of India, used to call Pune "The Oxford of the East". But days are not far when this picturesque industrial town of Durgapur is emerging as a serious competitor of Pune. In recent years Durgapur is altering its image and is emerging as an educational hub besides being host to a number of industries.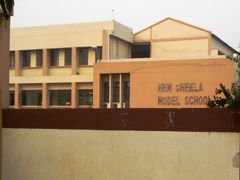 Serious efforts by Durgapur Municipal Corporation (DMC), Asansol Durgapur Development Authority (ADDA), State government and Central Government has transformed the face of Durgapur and is slowly diversifying the industrial city into a educational hub. According to a conservative estimate, every year about 15,000 students come to Durgapur to study engineering, pharmacy, law, management, hotel management, polytechnic etc. in about 16 colleges in and around Durgapur.
The Central government has already upgraded the erstwhile RE College to a deemed Central University, NIT (National Institute of Technology). Central Mechanical Engineering Research Institute (CMERI) is under the Cental government and is regarded as institute of excellence. Many private and government colleges have flourished in the last 15 years in and around Durgapur.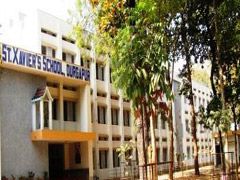 Not only colleges, many new generation schools with modern amenities and infrastructure have came up in Durgapur in recent past. Names like Delhi Public School (DPS), Amrita Vidyalayams, Usha Martin School and a few others of national and international repute have opened their institutes in Durgapur.
Of the large number of students that come to Durgapur for studying, 50 percent comes from all over West Bengal, 30 to 40 percent from Bihar and Jharkhand and the rest 10 percent is from the north eastern states. Only half of this 15, 000 students get hostel facilities, the rest have to depend on PG accommodation and mess facilities in and around the colleges. With the increase in students every year, this has opened up scope for earnings for many people of Durgapur.
Likes
(

0

)
Dislikes
(

0

)