Hem Sheela Model School – a premier educational institute situated in the heart of the industrial town of Durgapur is facing a peculiar problem of a much diversified nature. Due to assembly election in, the school has been closed since 29/04/2011and will re-open after summer vacation on 06/06/2011. This prestigious and one of the most reputed school of Durgapur is the place where counting for five assembly seats of Durgapur and its surrounding will take place on 13th May. The five assembly seats are – Durgapur Purba, Durgapur Paschim, Galsi, Pandaveswar and Jamuria. This is not the first time that counting of votes is taking place in this school of Durgapur. In fact from 2001 onwards, Hem Sheela Model School has been the venue of vote counting, wheather it's an Assembly election or a Parliamentary election or a Municipilaty election. Strategic location of the school with not many public or private buildings nearby makes Hem Sheela School the most preferred place for vote counting considering the safety aspect.But this has largely hampered studies in the school.
The fact, that the school going into forced vacation for nearly two to three weeks in every two years is a matter of great concern. Moreover at a time when classes for the new session has just commenced and summer vacation round the corner, suspension of classes will definitely put the students under immense pressure as time available for completing the course will get reduced. The situation is even worse for students of class IX, X, XI and XII as they will feel the crunch of time shortage. Students of class XII, who are on the fight of putting their career on right and desired track, will be badly affected.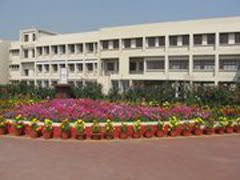 In spite of the fact that voting is the back bone of democracy and every citizen has a role and responsibilities to play in it, one should not forget that the students are the future of the nation. So steps affecting the studies of students for so long time needs to be taken care of. A thought process must be initiated by the bureaucrats and the government to avert such incidents where schools are closed forcefully affecting the future of the future generation of our country.
Likes
(

0

)
Dislikes
(

0

)