Family members of the three CPM leaders killed in Asansol near Durgapur of West Bengal after Trinamool Congress came to power in 2011 met Governor M K Narayanan on Tuesday (17 September), demanding justice. Leader of the Opposition, Dr. Surya Kanta Mishra also accompanied them.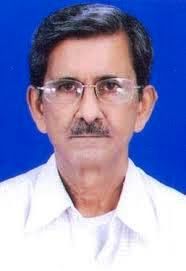 Dilip Sarkar, a former CPM MLA from Barabani assembly constituency, was killed in June 2013, few days before the panchayat elections. Arpan Mukherjee, a former CPM MLA's son, was shot dead in May 2012, and Nirgun Dubey, a senior CITU leader, was killed in July 2011. While none has been arrested in connection with Sarkar's and Mukherjee's murders, only one person was arrested for Dubey's murder, but he too is now out on bail with police failing to submit a chargesheet in three months.
Sarkar's widow Shefali wrote to Narayanan that it was "shameful" that even after he was brutally shot dead, a Trinamool Congress minister suggested he was involved in illegal trafficking and another claimed the death was due to intra-party feud. On 9 September, Sefali Sarkar has also filed a criminal defamation suit against Trinamool MP Mukul Roy for his defamatory remark that a police complaint of trafficking had been lodged against the CPM leader four years ago.
Arpan Mukherjee, son of former CPM MLA of Asansol, Bamapada Mukherjee was shot dead near the Burnpur Stadium when he was out for his morning walk in May 2012. Arpan Mukherjee's son Arkadeb Mukherjee filed an FIR the same day. The family had even moved the High Court praying for a CBI inquiry. Arkadeb Mukherjee after meeting the governor complained that so far no one had been arrested.


"Under whose influence are the police workings?" Surya Kanta Mishra remarked, alleging that the cops were operating under political influence. Mr Mishra alleged no headway was being made in the cases at the instruction of Trinamool leaders.
Seeking intervention of the governor, the family members of all the three slain CPM leaders demanded that, those who were responsible for the heinous crime must be punished.
Likes
(

0

)
Dislikes
(

0

)