After Mati Utsav, the Trinamool Congress government has now organized Jal Utsav or water festival at Lal Baba Ashrama in Panagarh near Durgapur under the banner of water resources department. Organizing this kind of celebration has widely been criticized from all political parties, and even the Honorable High Court has criticized the state government for spending hefty sums in Utsav and celebration and giving the reason of empty exchequer for not being able to fund the military force required for Panchayat election.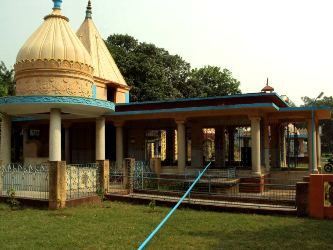 Widely seen as an attempt by the state government to showcase its achievements in the first two years in power, the Jal Utsav will also show-off the performance of the water resources department of Bengal government in the last two years.
At the festival, three pavilions will be set up. This apart, two tableaus and various models of irrigation will also be showcased to highlight the performance of the water resources department in the past two years.
State water resources minister Soumen Mahapatra said that each day in the evening there will be cultural performances characterized by baul songs, kobi gan, polligeeti and the like.
Chief minister Mamata Banerjee under her 'Jal Dhoro Jal Bhoro' plan had the set the target of excavating 50,000 ponds in five years, but n two years over 51,000 ponds have already been excavated, claimed Mahapatra.
Durgapur SDO Ayesha Rani said that apart from highlighting the last two years' performance, future plans will also be announced through the distribution of leaflets.
Likes
(

0

)
Dislikes
(

0

)