General Manager of Jai Balaji's integrated steel at Durgapur is said to have been assaulted by some Trinamool Congress backed INTTUC supporters at his residence in Bdhan Nagar area of Durgapur. The incidence took place on Saturday evening at 8.30 pm when Arun Thatoi, GM (Electrical) of Jai Balaji Industries at Banskopa of Durgapur, was atacked by 10-15 masked men at his apartment in Saptarshi Park of Bidhan Nagar. Thatoi was admitted to the Mission Hospital in Durgapur with chest, head and shoulder injuries. However, he was released on Sunday evening. But the union has denied the charges.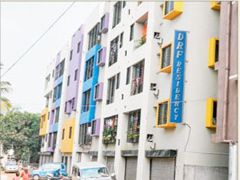 Thatoi, the GM of Jai Balaji's integrated steel plant that employs 5,000 workers, recounted today: "Last night, I had just returned home from the factory. I got a call from the security guard around 8.30pm, telling me that some union leaders had come to meet me. I thought it was an emergency and went to speak to them. There were 10 to 15 men, their faces covered with woolen mufflers. They first started abusing me and then pushed me around. Then they started beating me. When I slumped to the ground, they kicked me."
In Durgapur, fingers are being pointed at the Trinamool-backed INTTUC because its supporters had held up executives of the steel company at the office a few hours before the attack. On Saturday, over 200 INTTUC backed workers demonstrated at a unit to protest the delay of salary payment. The protesters were led by Ashim Pramanik, secretary of the Balaji Permanent Workers' Union, which is supported by the INTTUC. Another union leader, Nantu Chatterjee, was alos present during the agitation. Around 25 senior executives, including Thatoi, were detained at their offices for over two hours since 3 pm. Niranjan Gourisaria, the plant's senior vice-president who was on tour, was contacted. Mr. Gourisaria assured of meeting union representatives on Monday and asked to bear with them as the economic condition of the plant was not good for the past one year due to crisis in the Global Steel market. Mr. Gourisaria also infirmed that if the workers won't bear with the crisis, the company is facing, and continues with their agitation, they will be forced to declare a lockout. When Thatoi and the others conveyed the VP's message, the workers withdrew the agitation. The alleged assault took place a few hours later.
However, according to sources in the plant, the employees had been informed of the delay six months ago and were being paid between the 10th and 20th every month. Sources said that other than the global situation, the iron ore crunch induced by a clampdown in Odisha had hit the plant. Besides, the company has been raising resources for a much larger plant in Purulia's Raghunathpur, which has been delayed because of various reasons.
It also emerged later that a group had gone to the house of another Jai Balaji general manager who lives in the same area. "I was lucky enough that I was not at home, else I too would have been beaten up," said Mohammad Yusuf, who hails from Bihar.
This morning, Jai Balaji group director Rajiv Jajodia reached Durgapur and met INTTUC Burdwan district president Prabhat Chatterjee. "Union leader Chatterjee assured me he would take stern action…. I have told them we will declare a lockout if there is any repetition," Jajodia said.
The similarities between the Durgapur and that in Haldia, where Haldia Bulk Terminals employees complained of abduction, are strikingly similar and raise the question whether the government's silence earlier played an unwitting role in the failure to prevent a replay.
State labour minister Purnendu Bose, however, said the government wasn't aware of the attack. "I am yet to know about this. But if such a thing happened, the government will take strong action, irrespective of the political colour of the offender."
Industries minister Partha Chatterjee said in Delhi: "I have checked with a senior INTTUC leader. He told me none of the people associated with this incident belongs to our union. We think such incidents should not take place. However, the owners should also be responsible. There are many issues with them."
Sunil Yadav, ADCP (east) of Asansol Durgapur Police Comissionerate said Thatoy had lodged an FIR at New Township police station. No arrests have been made.
The incident at Durgapur, just before the meeting of Bengal CM with the captains of India Inc, will definitely be a cause of worry and embracement for her and the state as well. The CM is due to meet industry captain at a closed-door session in the Capital on Monday, to hard-sell the state to India.
Likes
(

0

)
Dislikes
(

0

)