Four persons, including three crew members, on their way to the shoot of 'Gunday' were injured when the Toyota Innova they were travelling in collided head-on with a truck on NH-2 near Bansra area of Raniganj, barely 20 Km from Durgapur yesterday (21 September) morning.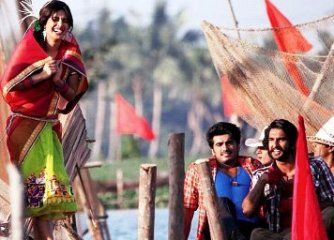 The crew members were travelling to the Kottadih Colliery of Raniganj where the shooting for the Ranveer Singh, Arjun Kapoor and Priyanka Chopra starrer "Gunday" has been going on for the past few days.
At 5.45 am yesterday, the Innova collided head on with a truck near Bansa More, just before Raniganj. Four persons were injured and were shifted to The Mission Hospital in Durgapur. The truck driver fled but both the vehicles have been seized. Shooting was however not disturbed by yesterday's incident and will go on for another couple of days at Khottadih.
The SUV driver Sonu Ali, costume designer Sikha Rahi and production assistant Param Shiva are all nursing their injuries in The Mission Hospital at Bidhannagar of Durgapur. Another production assistant was released after first aid.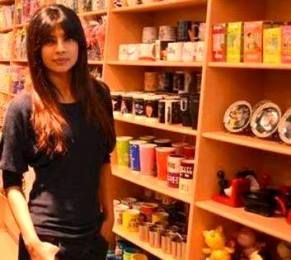 Dr.Satyajit Bose, chairman of The Mission Hospital said that the conditions of all the victims are stable now though the condition of Shikha Rahi is still critical. "We are trying our level best and they will be released as soon as possible," he said.
For the past five days, the film unit has been shooting at Khottadih Colliery area of Eastern Coalfields Limited. Khottadih Colliery is famous for first long wall mining introduction in the country and unused airstrips set up for re-fuelling of aircrafts during World War.
The film Gunday is based on the life of two small time coal thieves of the 1980 of Bengal, who later turned into big time coal mafia don. The movie is slated to be released on February next year.
The casts have been staying at City Residency Hotel in Durgapur. On Friday evening, the day before the accident, Priyanka Chopra, Ranveer Singh and Arjun Kapoor were mobbed by the crowd when they went to watch a film at a multiplex in the Junction Mall of Durgapur. Police resorted to lathicharge to control the crowd, injuring some people in the process. The actors had to return to their hotel – City Residency – without watching the film. They were escorted by police.
Likes
(

1

)
Dislikes
(

0

)