Reports of intra-party clashes within Trinamool Congress in Durgapur are quite common and a very well known fact. Trinamool Congress's intra-party clashes have now begun affecting Yuva – the youth front of the party – in the industrial zone in and around Durgapur.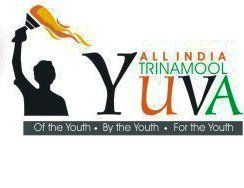 Mr. Sabyasachi Banerjee, the No. 1 Block president of Trinamool Yuva in Durgapur has been threatened with dire consequences on Sunday (August 18) evening allegedly by supporter of his rival group. Mr Banerjee had reportedly received a crank call made from an unknown cell number.
Mr. Banerjee said: "The unidentified caller resorted to verbal abuse and warned me to stay away from politics or face dire consequences."
He brought the matter to the immediate attention of police.
The Trinamool Yuva block president said, "I suspect the caller was from within the party and not from the CPI-M as he had referred to certain issues related to a section of our own party."
When contacted yesterday, police said: "The call was made from a Reliance Telecom number at 6:35 pm yesterday and the tower location showed it was made from Durgapur itself. However, it appears that the caller had used a fake SIM card."
The Mayor of Durgapur Municipal Corporation, Mr Apurba Mukherjee has expressed his concern and asked police to undertake a detailed investigation into the matter.
Likes
(

0

)
Dislikes
(

0

)