Yesterday, Durgapur witnessed faction feuds in INTTUC, the labour wing of Trinamool Congress. In recent past INTTUC has time again been plagued by clashes amongst various factions and groups not only in the industrial town of Durgapur, but across the state as well.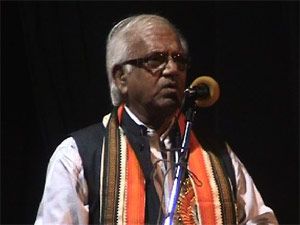 Yesterday, the central leadership of INTTUC, at a meeting near the Main Gate of Durgapur Steel Plant (DSP), denied affiliation to its existing unit for the contractual workers of DSP, which has been operating since three years. The highest leadership present in the open public meeting cancelled affiliation of the existing union of INTTUC, alleging nepotism, corruption and high-handedness and floated a fresh union for the contractual labourers of the Durgapur Steel Plant.
INTTUC's central committee leaders, Mr. Pradip Banerjee, general secretary, its president, Mr. Sobhondeb Chattopadhyay, and four out of eight committee members attended the meeting organized by the Durgapur Steel Plant Thika Mazdoor Union – the new union of contractual labourers. The MLA and chairman, Asansol Durgapur Development Authority (ADDA), Mr. Nikhil Banerjee, was also present in the meeting.
Criticizing the functioning of the previous union, Mr. Sobhondeb Chattopadhyay said: "Goons had flooded the earlier union with the purpose of minting money by auctioning the interest of general workers. Some district committee leaders had been hand in glove with the management, contractors and were receiving bribe."
Mr. Prabhat Chatterjee, Burdwan district president of INTTUC, was the president of the previous INTTUC unit for contract workers at DSP. After dismissal of the union he said: "I need to discuss the matter with the state committee."
Mr. Himanshu Ash, secretary of the previous union, said: "This is ridiculous and we were not issued any show-cause notice."
The general secretary of the new union, Mr. Nirod Biswas, said: "They had been targeting INTTUC members only and have snatched gate passes of at least 50 of our members. At least 20 INTTUC members have been injured by Ash's union members and we have also lodged several FIRs with the local police."
Sources in Trinamool suggest that this kind of faction feuds if not tackled early may not only jeopardize the fate of the union but will also lead to more and more clashes among its members and supporters.
Likes
(

0

)
Dislikes
(

0

)