After Manoj Nagel, another key person of Saradha group has been arrested from Durgapur. The man behind Saradha group's operations in five South Bengal districts, including parts of Bihar and Jharkhand, was nabbed on 9th May night from his residence in Durgapur.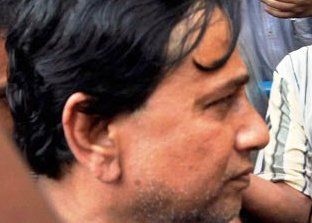 Manas Bhattacharya, son of a retired employee of once existent, CPSU, the Mining & Allied Machinery Corporation (MAMC), was taken into custody by the officials of a police team from Nadia district, following a complaint by a depositor.
The Asansol Police Commissionerate, however, didn't book him earlier or took any action in spite of a complaint registered with the New Township police station on 23rd April by Mrs. Sonali Bhattacharya, a resident of the MAMC colony.
Mrs. Bhattacharya had complained that they were compelled to invest Rs 5 lakh against two separate policies as Mr. Bhattacharya, a neighbor, had been mounting pressure on them. Detective department sleuths with the Asansol Durgapur Police Commissionerate (ADPC) had remained indifferent saying, "It's not mandatory to book an agent or an official against any stray complaint."
Mr. Bhattacharya's arrest by the Nadia police has triggered suspicion about the modus operandi of the ADPC. Mrs. Sonali Bhattacharya said: "It's ridiculous that the local police were trying to protect the accused."
Manas Bhattacharya, formerly a watch company's marketing agent, joined Saradha two years ago. He slowly managed to land a plum job in the company helping generate a business of nearly Rs 200 crore in the past two years, sources said.
Manas Bhattacharya, according to the investigating officials, was close to Arvind Chauhan, a top Saradha official, and was introduced in the company by one Arindam Das alias Bumba of Baruipur, who is at large.
He was told to generate funds from Kalna, Katwa, Raniganj, Asansol, Bankura, Jharkhand and Bihar. Soon he became the blue-eyed boy of the company after he managed investment by several coal mafias operating in Raniganj and Asansol between September-November 2012.
The officials came to know that the company had "gifted" him a luxurious apartment at Salt Lake in Kolkata. His lifestyle changed overnight and he was soon in possession of two luxurious cars and had installed two air conditioners in his run-down MAMC residence at B-II locality in Durgapur.
It is learnt that he, along with two others, had arranged a meeting of some coal mafia and the Saradha MD, Mr Sudipto Sen, last year.
A section of agents of the company said that he "had pilfered at least Rs 1 crore from the company's funds which were collected from the people against policies."
Mr Bhattacharya was taken to New Township police station at 12.30 am yesterday and later shifted to Nabadwip. The arrest of Manas Bhattacharya has raised the question as to why the Durgapur police didn't took any action on a complaint lodged by some Sonali Bhattacharya, while Nabadwip police arrested Manas Bhattacharya for a similar complaint.
Likes
(

0

)
Dislikes
(

0

)