In a major policy decision, Bengal government has decided to waive the land transfer tax for the purpose of transferring land within Durgapur Aerotropolis project to owners of schools, residential complexes, hospitals and hotels set up within the project complex at Andal of Durgapur.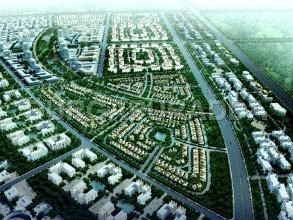 The decision was taken at a high level meeting in Writer's Building on 10 July. Industry and commerce minister Partha Chatterjee said after the meeting at Writers' Buildings that a discussion took place on this project in the meeting and the government is keen that the project comes up as soon as possible.
Sources said that 10 per cent tax, which is taken by the state government as land transfer fees for any transfer or sell of land will be exempted. Land transfer fees are a major source of revenue for any state government. It may be recalled that the lands were acquired from local farmers for this project and the tax was to be imposed for transferring of the land.
It has been learnt that Changi's proposed airport will be set up in 600 acres of land and 1,800 acres of land will be used for the other projects, which include the construction of schools, hotels, hospitals and housing complexes. Thus waiving of land transfer fees for 1800 acres of land will undoubtedly cost the state government dearly.
Durgapur Aerotropolis at Andal, the dream project of the former Left front government is nearing completion. Work on the project is at present being continued in full swing, though the deadline for it was 2012-end.
The Aerotropolis project at Andal of Durgapur is being developed as a unique urban development with the airport at its core. The project's promoter, Bengal Aerotropolis Projects Ltd (BAPL), has initiated talks with major carriers for participation. According to BAPL sources, the airport will be ready for flight services by August-September.
The airport has significant potential with a huge catchment area in the Durgapur-Asansol-Dhanbad region. The region has many public sector units such as Durgapur Steel Plant, Eastern Coalfields Ltd, Bharat Coking Coal Ltd and IISCO Steel Plant, and the airport will thus have many potential users.
A senior official of the Industry and Commerce Department said that several airlines have already offered to operate flights from Andal airport.
Likes
(

0

)
Dislikes
(

0

)