Bengal chief minister Mamata Banerjee is all set to visit the ongoing project site of the airport city at Andal near Durgapur on 19 September (Thursday). Work of the airport city at Andal is in full swing and is fast nearing completion.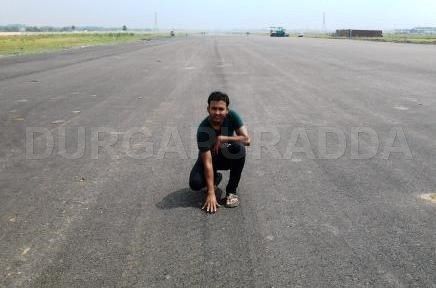 Mamata Banerjee, who once did not have a favourable opinion on the project, will tour the site for the first time to name the airport after Kavi Najrul who happens to be from a place called Churulia, about 20 Km from Andal.
The Airport City, tagged as 'Aerotropolis' is an Rs 10,000 crore private venture, which was first proposed and conceived in 2006 during left front rule. Envisioned to change the socio-economic face of the region, the Andal Aerotropolis near Durgapur was the dream project of the former Left front government.
However the project faced stiff resistances from the landowners under the backing of the then opposition party, Trinamool Congress. The initially declared requirement of 3000 acres for the project was gradually reduced to 2400 acres, in view of the continued uproar against land acquisition.


The entire airport city project, named as Sujalaam Skycity has been further curtailed and is now spread over an area of 1977 acres plot where the airport will take up 650 acres. The rest is split among residential projects, light industry and a logistic hub, among others. Incidentally, Alchemist, a group of companies which is under corporate affairs ministry's scanner and owned Trinamool Congress MP KD Singh has acquired 20 acres of land in the Sujalaam Skycity to build a township.
The airport city project is nearing completion and is likely to be operational by Poila Boishakh (Bengali New Year in April) next year. The airport city authorities however are yet to get hold of some 200 acres required to set up a road-link with the NH 2.
The runway, the air traffic control building and the terminal are ready, though equipment has not been installed.
However, recently an ugly debate has broken out between the promoters of Bengal Aerotropolis Projects Limited (BAPL), the company developing the airport city at Andal. Raj Sekhar Agarwal, a promoter and an indirect shareholder in BAPL has been at loggerhead with Partho Ghosh, a director of BAPL and the public face of the project. The trouble between Agarwal and BAPL began in early 2010 and the matter has been subjudice in different legal forums, including Alipore Court, the Company Law Board and the Calcutta High Court.
Hope this ugly slugfest doesn't derail the main project which had been marked by land acquisition trouble from the very beginning.
Likes
(

0

)
Dislikes
(

0

)