Mysterious cash withdrawal from a nationalized bank's savings account of a retired colliery employee in Andal near Durgapur has not only surprised everyone but has also raised question as to where should common man put his money for safe custody.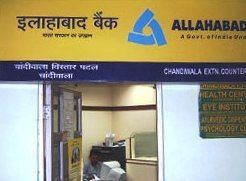 After the exposure of several fraudulent chit fund companies across the state in which lakhs of depositors have lost their hard earned money, this new case of fraudulence has raised many eye-brows.
Mr. Manik Chandra Sil, a resident of Andal, retired from Kumardihi-A colliery of Coal India in 2005. Since then he has maintained a savings account with the Allahabad Bank's Ukhra branch under Andal police station.
On 16th April he was surprised to see that hefty sums had been withdrawn from his account twice. He said: "On 30th March Rs 60,000 and on 2nd April Rs 75,000 were withdrawn from my account. The withdrawals were through bank slips and not from ATM counters."
The Ukhra branch of Allahabad Bank after primary verification found that the signatures in the withdrawal slips were not of Mr. Sil.
"I was surprised how the bank allowed the transaction as the signatures didn't match and the amounts were over Rs 50,000 which required PAN number," said Mr. Sil.
He lodged an FIR bringing charges of fraudulence and submitted a complaint with the Allahabad Bank's regional headquarters in Asansol. He said: "Despite bringing the matter to the notice of senior bank officials, they have not shown any interest in catching the culprit or refunding the sum."
Bank authorities have initiated an inquiry into the mysterious cash withdrawals. The Allahabad Bank's Kolkata headquarters, meanwhile, ordered a probe and its Asansol regional office has assigned a team of experts to probe into the matter.
The branch manager of the Allahabad Bank branch at Ukhra, Mr. Joydev Saha however assured that probe is on and the culprits will be booked by the earliest.
Likes
(

0

)
Dislikes
(

0

)