After the August 11 incident in a dance bar at City Centre of Durgapur, where the name of a local Trinamool Councillor of Durgapur Municipality Corporation surfaced, because of his alleged involvement in a brawl with the girl performers and also with some youths present in the dance bar, police in Durgapur have recently suggested that the closure of the dance bar.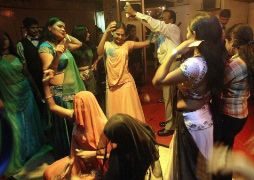 "The Pavillion", the dance bar in question had started operating in the state-owned complex, Dreamplex, at City Centre of Durgapur since last February. The former Commissioner of Police, Asansol Durgapur Police Commissionerate, Mr. Ajay Nand, had issued a No-Objection Certificate valid for a year in favour of 'The Pavillion' on 29 January, in which he mentioned: "The NOC is issued for bar and entertainment with live music."
After the August 11 fiasco, there has been a widespread public cry to stop the dance bar alleging that it is spoiling the culture of the locality. The bar authority however stopped the dancing after the criticism.
The ADCP (East), Mr Sunil Yadav, on last Monday raided the dance bar and assigned policemen in plain clothes there, who took photographs of the bar. Mr Yadav asked the authority to suspend dancing or singing on the floor till further instruction.
He said: "We have suggested closure of the bar as it was breaking law and order in the area and have communicated in this regard to the Excise Collector yesterday."
Mr. Jagjit Singh, owner of 'The Pavillion', said, "We have requisite permission for a dance bar issued by the Police Commissioner."
However the name of the Trinamool Councillor of Ward No 33, Mr Hira Bouri, who got allegedly involved in a scuffle at the dance bar on August 11 and even threatened some bouncers engaged by the bar with dire consequences has not been booked or even been interrogated by the police. The police have remained tight lipped about the findings from the CCTV footage of the day's incident, which police has collected from the Bar authority.
Likes
(

2

)
Dislikes
(

2

)