A private Engineering college of Durgapur has been ordered by West Bengal University of Technology (WBUT) to pay compensation to the tune of Rs 32 lakh for duping a student in 2007.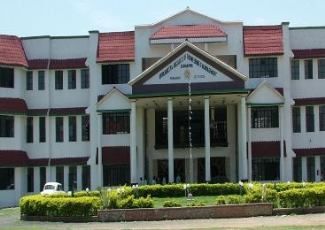 Aryabhatta Institute of Engineering and Management College, situated at Panagarh of Durgapur may even face cancellation of registration. The engineering college is affiliated under WBUT.
A student who went to the Aryabhatta Institute of Engineering and Management College in 2007, allegedly paid Rs 4 lakh to the institute authorities who assured he would be enrolled in the computer science stream. But the college authority did not fulfill its promise and the student eventually filed a case against the college authority in the Calcutta High Court.
In a recent judgment the Calcutta High Court has given favourable verdict for the cheated student.
A meeting was convened at the WBUT office in Kolkata yesterday. In the meeting it was decided the college would pay compensation to the student for cheating.
Mr. Ranjan Bhattacharya, V-C of WBUT, said: "We have received an order from the High Court and we have issued an order to the college authorities to pay compensation."
The officials are also mulling cancelling the registration of the college from next year.
The incident has created ripples among students who are now studying at the college. They are now in a dilemma over where to study if the registration of the college is cancelled.
Senior officials of WBUT said a meeting will be convened next week with the college authorities to discuss the issue.
Likes
(

0

)
Dislikes
(

0

)