Residents of the City Centre locality of Durgapur erupted in protest yesterday and prevented a contractor from installing a cellphone tower of Reliance Jio atop a house, saying radiation from such structures poses health hazards.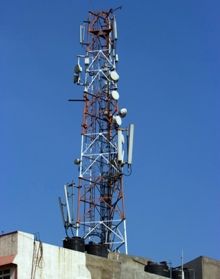 Around 50 protesters gheraoed the Reliance Jio-engaged contractor and his workers who had come to install the tower atop the house of a private firm employee in the posh City Centre area of Durgapur.
"Two cellphone towers already exist within 100 meters of each other in the locality. If another tower is put up, we will have to bear the brunt of the effects of radiation. We have already urged the local councillor and the sub-divisional officer," said Ratan Das, 63, a retired Alloy Steel Plant employee.
According to DoT rules, all telecom companies have to register with it before energising any tower. The department can conduct surprise checks to measure the radiation from a tower and impose a minimum fine of Rs 5 lakh in case of violations.
In a recent policy decision, the Durgapur Municipal Corporation has allowed installation of 74 towers of mobile service providers for an annual levy of Rs 1.5 crore.
The residents today submitted a memorandum before mayor Apurba Mukherjee and mayoral council member Prabhat Chatterjee.
Chatterjee said he had asked the people to move court. "We can't stop installation of towers."
Reliance Jio, which plans to invest Rs 3,000 crore for its 4G Internet data services in Bengal, is hoping for launch by the end of March next year. Reliance chief Mukesh Ambani had met Mamata Banerjee in an industrial meet in Mumbai in August and had sought her help for a fast rollout.
Asked about the effects of radiation from cellphone towers, one of the reputed general surgeons of Durgapur, P.R. Mukherjee said the waves increases the chances of skin cancer.
A Reliance official said there was "no question of any harm as we will follow all norms stipulated by the department of telecom on radiation".
Likes
(

0

)
Dislikes
(

0

)