For the workers of Durgapur Steel Plant (DSP) it is indeed a news, that the much awaited Rs 8,000 crore follow-on public offer (FPO) of steel giant Steel Authority of India (SAIL) has been put on hold by the government, who owns the majority stake in the company.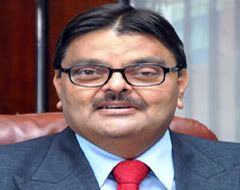 With an annual production of 13.5 million metric tons from five integrated steel plant spread across the country, SAIL is the 16th largest steel producer in the world. The five integrated steel plants under SAIL are, – Rourkela Steel Plant (RSP) in Orissa, Bhilai Steel Plant (BSP) in Chhattisgarh, Durgapur Steel Plant (DSP) at Durgapur, West Bengal, Bokaro Steel Plant (BSL) in Jharkhand and IISCO.
Majority of the workers of Durgapur Steel Plant (DSP) has been fighting relentlessly against government's decision to sell its stake in SAIL. Almost all the trade unions were firmly protesting the disinvestment of Maharatna PSU (Public Sector Undertaking), SAIL. United platform of public sector workers, the CPSTU (Committee of Public Sector Trade Unions), have also contributed immensely against the policy of denigration of PSUs and hostility towards them to the advantage of private big business houses. Due to such streams of struggles both at national and industry level, 90 per cent public sector units could still be retained within the public sector frame work despite aggressive effort for privatization by all successive Governments at the center since early nineties with the initiation of neoliberal policy regime by Narasimha Rao Government.
Mr. C.S.Verma, chairman of SAIL clarified that the FPO has been just put "on hold" and not been deferred. He further added, "Putting on hold does not mean that issue has been deferred. We have reviewed the current market situation and decided to wait for the appropriate time to bring the issue." However, Mr Verma refused to say what the appropriate time would be.
One should remember, that the FPO of SAIL was expected to hit the market last fiscal but was rescheduled citing administrative reasons. It was rescheduled to open on June 14 this year but was postponed again. And this time, probably the hostile market situation forced the Government to put the issue on the back burner.
SAIL's FPO will consist of diluting five per cent of Government equity and issuance of five per cent fresh share. There will be another round of FPO with the same proportion. Earlier, the company was expecting to mobilize nearly Rs 8,000 crore. However, with its current market price near 52-week low, the realization would have been much lower.
Likes
(

0

)
Dislikes
(

0

)