The Asansol-Durgapur police commissionerate took custody of Saradha Group director Manoj Nagel, yesterday to question him on the group's alleged links with coal and scrap iron pilferers of the Asansol-Durgapur coal belt and find out how much money they had invested in deposit schemes.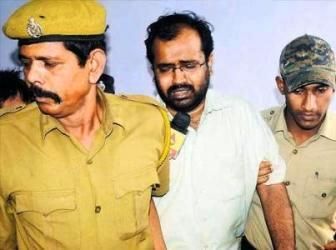 Nagel was yesterday brought from Dum Dum Central Jail and produced in the Durgapur additional chief judicial magistrate's (ACJM) court, at around 12.30pm amid tight security. The ACJM, Durgapur, Mr. Abu Qalam Hussein, ordered 13 days of custody for Nagel. He will now remain in the commissionerate's custody for 13 days. After the court verdict, Nagel was taken to the detective department headquarters of the Asansol-Durgapur commissionerate in Asansol.
Mr Sunil Yadav, Asansol Durgapur Commissioner of Police (East), said: "We had information that Nagel and Sen had held 19 'secret' meetings with different persons in Asansol, Raniganj and Durgapur in the past two years. We're now trying to find out who those persons were and what their intention was."
Senior police officials said: "Nagel had disclosed that Saradha used to collect about Rs 17 crore every month from the common depositors through its 37 branches operating in the Asansol-Durgapur industrial zone."
Asansol-Durgapur police had earlier interrogated Nagel in Calcutta on April 30, when a team of Detective Department officials of Asansol Durgapur Police Commissionerate went to Bidhannagar Police Commissionerate. From the initial interrogation, the detective department officials felt the need to question Nagel further by taking them in their custody.
While interrogating Nagel earlier, the police had learnt that many coal and scrap iron smugglers in the cash-rich Asansol-Durgapur coal belt had invested in Saradha schemes. A police officer in Asansol said: "The coal smugglers had invested in Saradha schemes because of the group's perceived links with some politicians and, by doing so, sought to get close to the leaders so that they could run the pilfering activities smoothly."
Nagel hails from Durgapur and used to live in the Durgapur Steel Plant quarters. His father was an employee of the steel plant employees' co-operative bank. Nagel, who was arrested on April 19, left home with his wife five years ago following differences with his parents, the police said.
Nagel's widowed mother Sabita said yesterday: "We have no relation with our elder son Manoj ever since he left home five years ago. Now we see him on TV and his pictures in newspapers. I do not want to comment on him."
Nagel was a data entry operator with a monthly salary of Rs 3,000 three years ago at the Durgapur regional office of Saradha. But soon, he rose to become one of the directors of Saradha and the chief of operations of the Durgapur-Asansol sector.
The police are probing how Nagel rose up the ranks so fast. For his performance, he had been gifted a flat and a car by Saradha boss Sudipta Sen, the police said. Police has further disclosed that they are planning to bring Saradha agents close to Nagel, during interrogation at the commissionerate office in Asansol.
Likes
(

0

)
Dislikes
(

0

)