Children's Academy of Durgapur saw unruly supporters of Trinamool Congress storming into the Annual General Meeting of Burdwan Table Tennis Association demanding replacement of former Rajya Sabha MP, Mr. Jibon Roy from the post of President of the association by the new Durgapur Mayor, Mr. Apurba Mukherjee. It must be mentioned here, that the Children's Academy of Culture, an NGO has a stake in the Burdwan district table tennis association.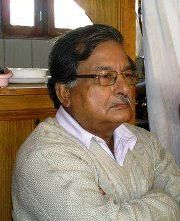 Trinamool Congress supporters, led by Mr. Nikhil Mukherjee, who is an executive member of the association stormed into the venue of the Burdwan Table Tennis Association's Annual General Meeting at Children's Academy of Durgapur situated at C-Zone of Durgapur's Steel Township. They allegedly assaulted the former Rajya Sabha MP, Mr. Jibon Roy, who has been president of the Association since 2002.
The veteran left trade union leader, Mr. Jibon Roy however praised the role of the police and said: "Thanks to police intervention, I came out unscathed. They heckled and abused me, asking why I was holding onto the post for so long." He further added: "They asked the association to make the mayor of the local civic body its president replacing me. When it said that his official consent was required for the purpose they started abusing me and threw papers, files and documents indiscriminately." Police rescued Mr. Roy and his colleagues from the venue. The association had feared the Trinamool Congress's muscle flexing during the annual general meeting and so had informed police last Friday.
Mr. Nikhil Mukherjee and his colleagues alleged that the association has been controlled by the CPI (M) for a long time and they must now vacate the Burdwan Table Tennis Association, keeping mind that the state is now under the rule of Trinamool Congress and not CPI (M). The Trinamool demanded that local MLA and Durgapur Mayor, Mr. Apurba Mukherjee be made the president. They suggested Mr. Roy vacate the position and become the chief patron of the body, which he was not ready to accept." The association's general secretary, Mr. Soubhik Dutta, however, said that six people have already been accommodated on the committee with no Leftist background.
Likes
(

0

)
Dislikes
(

0

)