Three workers of Jai Balaji Steel Plant at Banskopa of Durgapur got injured while working. Workers of the plant complain about serious violation of safety norms. The injury sustained by the three is not fatal.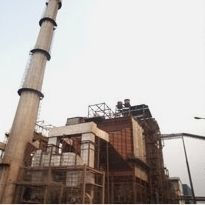 On Thursday afternoon, while working at the 4th unit of the plant, all the three workers fell down from high altitude. Absence of safety belt seems to have resulted the fall while lack of helmet caused serious injury.
At around 1 pm on Thursday, three employees of the plant, Raja Kundu, Narottam Kundu and Md. Sajid were working at a machine which is placed at high altitude. Suddenly all the three fell down from a height of 20 ft. They were at first rushed to the company's medical unit within the plant premises. From there they were shifted to a private hospital of Durgapur.
Absence of safety belt and helmet clearly points to the sad state of safety norms in the private steel plant of Jai Balaji. Many workers of the plant said that they are virtually forced to work without safety belt, helmet, safety shoe and sometimes even without proper hand gloves. As a result of such violation of safety rules, minor to serious accidents are of common occurrence in the plant.
However, officials of the plant denied all charges of undermining safety rules. Vice President of the plant, Mr. Niranjan Gouri Saraiya said, "We don't compromise with safety aspect of the workers working within the plant. But still accidents occur. All the three injured workers have been admitted in a private hospital and the best of treatment have been arranged for them, so that they can recover early."
Likes
(

0

)
Dislikes
(

0

)