Trianamool Congress leadership of Asansol-Durgapur were embarrassed on learning that Sujit Mukherjee, the laudoha block president of the party, went to the hospital to console the relatives of coal mafia Sheikh Selim, who was murdered in broad daylight near his house at Kailashpur under Laudoha Police Station. Mukherjee also openly claimed that Selim was an "active Trinamool party worker".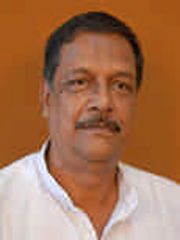 Law minister Malay Ghatak, who hails from Asansol, immediately rushed for damage control and denied the claims of the Laudoha Block President, Mr. Sujit Mukherjee. He said the Laodoha block chief's act was a "shame" for the party. "It was not appropriate for him to be present at the hospital. Sheikh Selim was a known CPM-backed coal smuggler. Mukherjee's act is a shame for us. Immediate action will be taken against him." Some other Trinamool leaders in Durgapur accused Mukherjee of helping Selim to reorganise coal smuggling.
Report says that, Mukherjee had yesterday rushed to Durgapur Steel Plant Hospital and talked to Selim's relatives for hours and consoled them about this murder. Asked the reason for his visit, Mukherjee said Selim was a "changed man". "Selim was trying to return to the mainstream and had approached us. I was just helping him. He became an active party supporter in the area."
Meanwhile, the police have detained two persons in connection with Selim's murder. "We had information that Selim was regrouping to resume organized coal trafficking in Asansol-Durgapur and the murder may be the fallout of a rivalry," said Ajay Nand, the commissioner of police in Asansol-Durgapur.
Likes
(

0

)
Dislikes
(

0

)