A Trinamool Congress councillor of Durgapur Municipal Corporation has reportedly been involved in a scuffle at a 'dance bar' in Durgapur.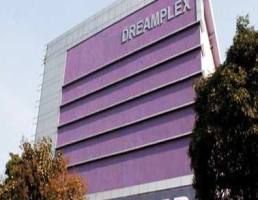 Mr. Hira Bouri, Trinamool Councillor of ward no 33 of the Durgapur Municipal Corporation got involved in a brawl with the girl performers at the bar and also with some youths present in the dance bar. After the fight, Mr. Bouri has allegedly threatened some bouncers engaged by the bar with dire consequences.
'The Pavilion' – the 'dance bar' in question – has been asked to provide at least seven days' footage to the competent authority by Collector of Excise, Asansol. The officer in-charge of Durgapur police station, Mr. Dibyendu Das, said police will seize CCTV footage from the said bar 'by tomorrow' to ascertain how the scuffle began, as well as identify the alleged Bangladeshi nationals.
Mr. Jagjit Singh, owner of 'The Pavilion', situated at the "Dreamplex" complex of City Centre in Durgapur, said, "We have requisite permission for a dance bar issued by the Police Commissioner."
About the presence of Bangladeshi performers, he said: "Some local councilors have issued residential certificates to such girls and we didn't have enough time to cross examine those."
The Commissioner of Police, Asansol Durgapur Police Commissionerate, Mr. Ajay Nand, had issued a No-Objection Certificate valid for a year in favour of 'The Pavilion' on 29 January, in which he mentioned: "The NOC is issued for bar and entertainment with live music."
'The Pavilion' – the 'dance bar' in question engaged some Bangladeshi immigrant performers who were brought to Durgapur by a broker identified as Raj Singhania of Raniganj. The girls were given SIM cards under fake identities, said Mr. Parimal Agasty, local ward committee secretary of the ruling Trinamool Congress.
The girls, all aged between 16 and 25 years, were staying in a rented accommodation near Sagarbhanga locality in Durgapur town, and have been missing since the incident.
Police has already begun a hunt for the girls, sources said.
Mr. Bauri, the councilor accused of mayhem in the dance bar, was defensive, "I had been to the place to restore normalcy as I was informed that two groups of boys were engaged in a clash," he said.
The Mayor, Durgapur Municipal Corporation, Mr. Apurba Mukherjee, told media persons, "The Pavilion is not allowed to run a dance bar. We have heard Bangladeshi girls are involved in the bar. This won't be tolerated."
Asked about the councilor's involvement in chaos, he said, "The party is keeping a watch on everything and the offenders will be penalised."
Likes
(

3

)
Dislikes
(

1

)