The incident of Trinamool Chhatra Parishad (TMCP) leaders at Durgapur Government College unilaterally proclaiming themselves to be the official union of the college, without election being held had annoyed not only the college authorities but also the state education minister, Bratya Basu.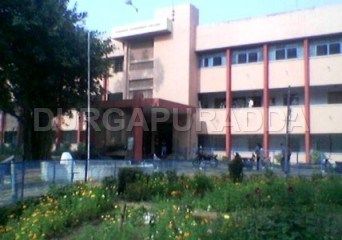 The Durgapur Government college authorities yesterday removed the posters put up by Trinamool Chhatra Parishad leaders stating the names of committee members of the students' union they have set up unilaterally without elections.
According to college sources, education minister Bratya Basu called up the principal-in-charge, Debnath Palit and told him to remove the posters. The college authorities said no student union could be set up without elections and the government had banned for the time being such polls.
College polls have been deferred across the state because of a temporary state government ban on student elections. But TMCP leaders of Durgapur Government College had put up posters stating the names of committee members of the students' union they have set up unilaterally without elections.
Though the principal-in-charge of the college, Debnath Palit, declined comment, but state education minister Bratya Basu termed the move illegal.
The higher education department had on February 17 issued a notification directing government colleges across the state to keep elections in abeyance for six months or till further notice. The decision was taken in the aftermath of the murder of a police officer during filing of nominations at a college in Calcutta.
Students claiming to be the union's members at the college asserted the need for such a unit to voice the demands and grievances of students and teachers.
"The students here need a voice. We are the voice. We did not have any union at the college for long and so the demands and grievances were often unheard. We are aware of the ban on college elections for the time-being. But even if there were elections, Trinamool would have won. So, we might as well form a union now," said Rittwick Roy, who claimed to be the president of the union.
The Burdwan president of TMCP, Ashok Rudra, said no such union could be set up as there was a ban on college elections at least till August. He said he would take steps to disband the union immediately.
"A students' union cannot be formed without an election. The government has banned college elections for the time-being. I will ask them to remove the posters of the students' union," Rudra said.
The SFI in Burdwan alleged that the union at the college was formed with a motive to extract money in the name of ensuring admission to applicants.
"The TMCP members collect money from applicants, especially for pass courses," said Dipankar Dey, the SFI's Burdwan president.
Likes
(

1

)
Dislikes
(

1

)