A steel plant manager in Durgapur on 13th June lodged a police complaint alleging he was swindled out of Rs 38,000 by a non-existent fund mobilizing-cum-money lending company that offered him a loan at low interest but forged his signature to withdraw the money.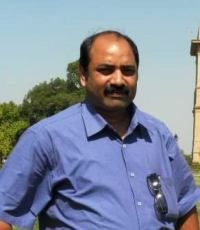 Bipul Panigrahi, who works for Shyam Steel Industries Limited, Durgapur, said he had applied for a loan of Rupees Nine Lakh from Each and Agro Finance Pvt. Ltd. after receiving a text message from the firm earlier this month. The company had offered Panigrahi, the personal loan at an interest of just 4 per cent.
"I wanted to buy a flat in Durgapur. I had arranged for Rs 40 Lakh and needed a loan of Rs 9 Lakh. Attracted by the low interest offer, I called up the number given in the SMS. A man who identified himself as S. Roy, the manager of Each and Agro Finance Pvt. Ltd., came to my rented apartment for paperwork," said Panigrahi, an MBA who lives with his family in Durgapur's Bidhan Nagar area.
"According to the agreement, I was supposed to repay the loan amount in Nine years. Two persons who identified themselves as company employees Supravat Sarkar and S. Nandi came to my house on June 3rd and collected 9 unsigned blank cheques and one signed cheque of Rs 10 for account verification. They said the agreement would be signed after I returned from Hyderabad," he added.
Panigrahi said he was in Hyderabad for a meeting on Tuesday when he received a text message from State Bank of India's City Centre Branch of Durgapur that Rs 38,000 had been debited from his salary account.
"I contacted the SBI branch manager and told enquired the details. He told me one Dhruba Nath had withdrawn the money producing a bearer cheque numbered 157160. I recalled that the cheque was among the 9 blank cheques I had given," Panigrahi said. He also said that he found that S. Roy's phone switched off.
Panigrahi said that when he checked the address of the company – 214/C, B.C.Roy Road, Bardhaman – 703101 – he found it did not exist. "The bank released the money without properly verifying my signature," he said.
The SBI Branch manager, Arunabh Majumdar, said: "We do have machine to verify customers' signatures on cheques. There may have been a human error.
Police sources said that they are investigating the matter. They are also investigating whether any employee of the bank is involved.
Likes
(

0

)
Dislikes
(

1

)